Gaby
Member Since 09 Nov 2009
Offline
Last Active Today, 09:11 PM
By Francois Marchand, Vancouver Sun August 31, 2011 Josh Groban's heart is, quite obviously, as big as his powerful baritone.
Updated 01 Sep · 0 comments
About Me

Miranda (raspberry) found the right words:
"I don't need a picture of myself with Josh, I don't need an autograph to prove I was there, I don't need him to touch me and acknowledge my existence. All I ask is that he stays who he is, and continues on his chosen path, that he will keep making the music that makes him happy because that makes me happy. I don't know where the journey will take us but I am going along for the ride, with a first class ticket."
Thanks Miranda - you express exactly what I feel.
And that`s what "BryElla" wrote- it gave me goosebumps

:"

Someone like Josh comes along once in a lifetime. I thank God every day that he came along in mine."



Hi everybody, my name is Gaby! I´m married, have 3 daughters (20, 18 and 17), 2 cats and a snake... I have a lot of honorary posts - way too many !! so there`s no time left for a paid job
   .... I do some writing for a newspaper (columne), like reading science-fiction, phantasy and thriller.... I hate to cook and I love to drive pretty fast from time to time...... I still listen to Elvis (he was my first love - seriously..), I like opera (Puccini and Verdi), I LOVE red-wine, I cant get enough of the smell of fresh powdered coffee, I can hardly resist a scruffy face and I love to open a new bought book for the very first time.
Wonderful Grobie friends I met:
Lexxa, my Romanian "daughter"
Liez, my South African "niece"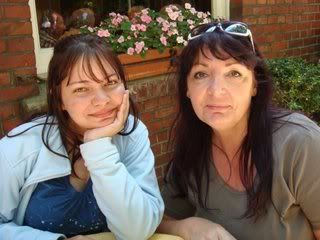 Paulien and Trudy from the Netherlands
Lucky me met Trudy again!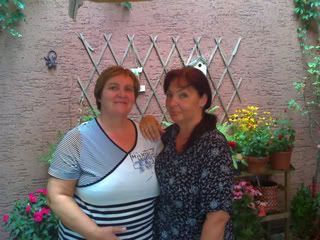 Finally met a soulmate - Claudia from Stralsund
Meeting at Burger`s Zoo
Gaby, Ramona, Paulien, me, Miranda, Jedi (only Trudy is missing - she took the pic)
And here she is....
http://i294.photobuc...0-10_1548-1.jpg
Claudia, me and Miranda in "Le pain" in Covent Garden
http://board.joshgro...ult/biggrin.gif
http://i294.photobuc.../DSC05815-1.jpg
A dream came true
http://i294.photobuc...6um114304-1.png
---
Community Stats
Group

Members

Active Posts

9,945

Profile Views

18,766

Member Title

Advanced Member

Age

50 years old

Birthday

January 31, 1963

Gender

Female

Location

Germany

Interests

Books (Thriller/Phantasy/Horror), Writing, Walking (while listening to JG), Opera from time to time, Photography, lots of honorary posts...
Viewing Profile: Gaby